Lexani Motorcars
News, Articles and Updates
Back to Articles
EXTV Off-Road Sprinter Kalahari Edition
Published: May 26, 2020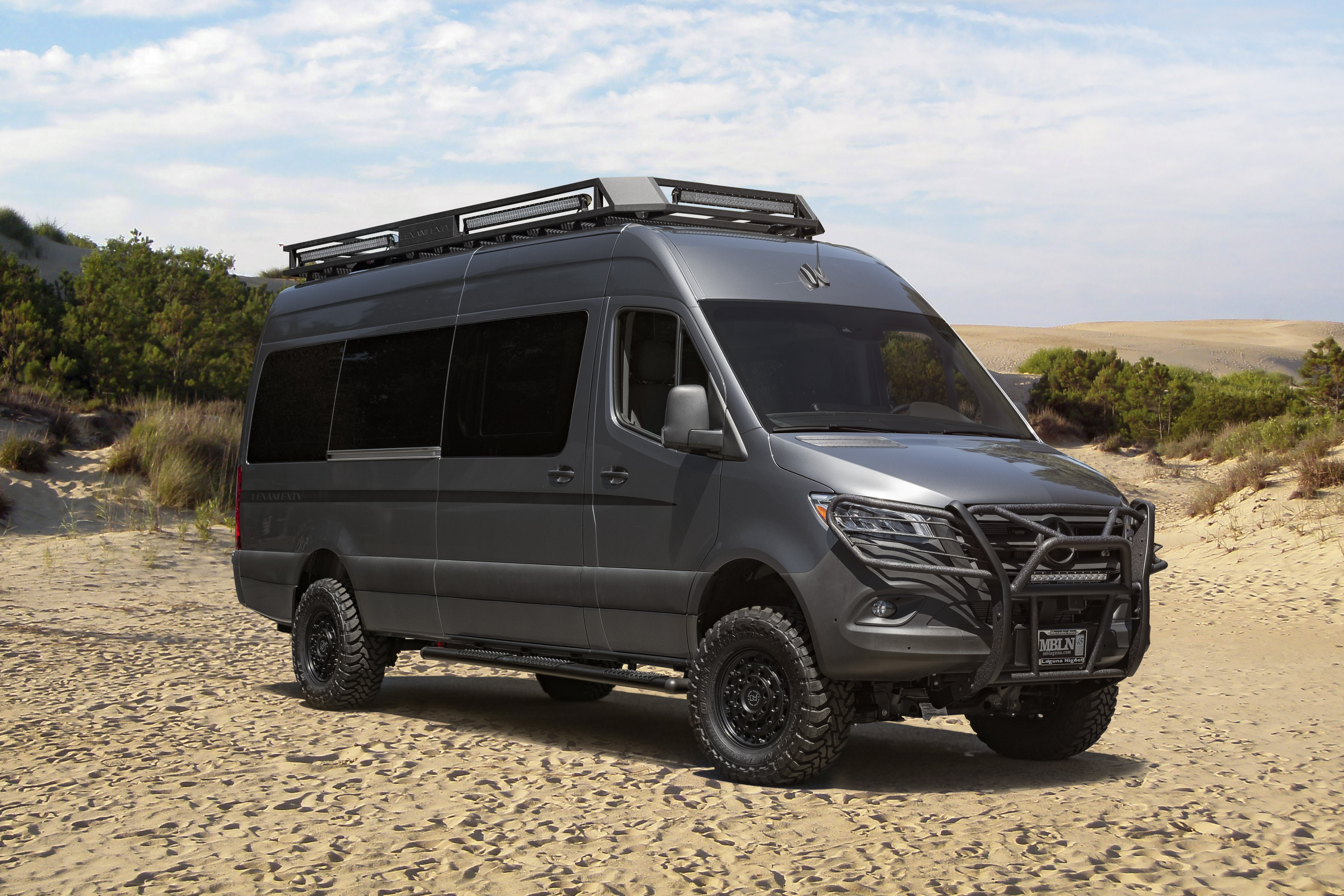 Wherever you want to go, the Kalahari edition off-road Sprinter can take you there. This Sprinter conversion van is the most comfortable and reliable ride for your next adventure. Built on the Mercedes-Benz Sprinter chassis, it is the height of performance and luxury. From camping trips to snowboarding adventures, this Mercedes off-road Sprinter is built for serious play and unmatched comfort.
Wherever you go in your Lexani EXTV off-road sprinter, you'll never be far from entertainment. You can connect to the Wi-Fi for endless entertainment. You can watch Netflix on the 24-inch flush-mounted LED TV, complete with Apple TV to watch a movie. If you'd rather read a good book, there are multiple reading lights throughout the cabin. There are multiple USB charging stations, so you'll never be without the power you need. There's even an upgraded stereo system that is XM radio ready and GPS.
This Mercedes off-road Sprinter is not just luxurious, it's also extremely functional. There are multiple overhead storage cabinets complete with lighting for anything you might need to store during the day or night. There is a rear parking camera to ease your mind when squeezing into tight parking spots. There are solar panels on the roof of this sprinter conversion. You can connect an auxiliary battery or accessory charging to the panels whenever you need an extra charge. There is a portable cassette toilet, a handy air compressor and even an attachable motorcycle ramp. This off-road sprinter has everything you might need while on your adventure.
Don't let eating slow down your adventure. You can spend more time on adventures and less time looking for restaurants when you utilize the fully functional kitchenette in your 4x4 sprinter conversion. This off-road sprinter features a kitchen complete with refrigerator, microwave, inductions cooktop and a sink. You'll never have to stop exploring to go to a restaurant, you can feed your entire crew inside this sprinter conversion.

You can customize your 4x4 sprinter conversion to your taste and needs. Whatever your needs are, this sprinter conversion can offer the custom furniture and vivid colors you want. Some of the available features include exterior color schemes and camouflage wraps, kitchenette appliances, storage cabinets, convertible beds and tables, and storage for recreational toys. This 4x4 sprinter conversion can be prepared for any kind of adventure you have in mind. The practicality of the convertible furniture and the quality of the craftsmanship is supreme.
⁣⁣⁣⁣