GMC
Custom Luxury Vehicles
48" Curved TV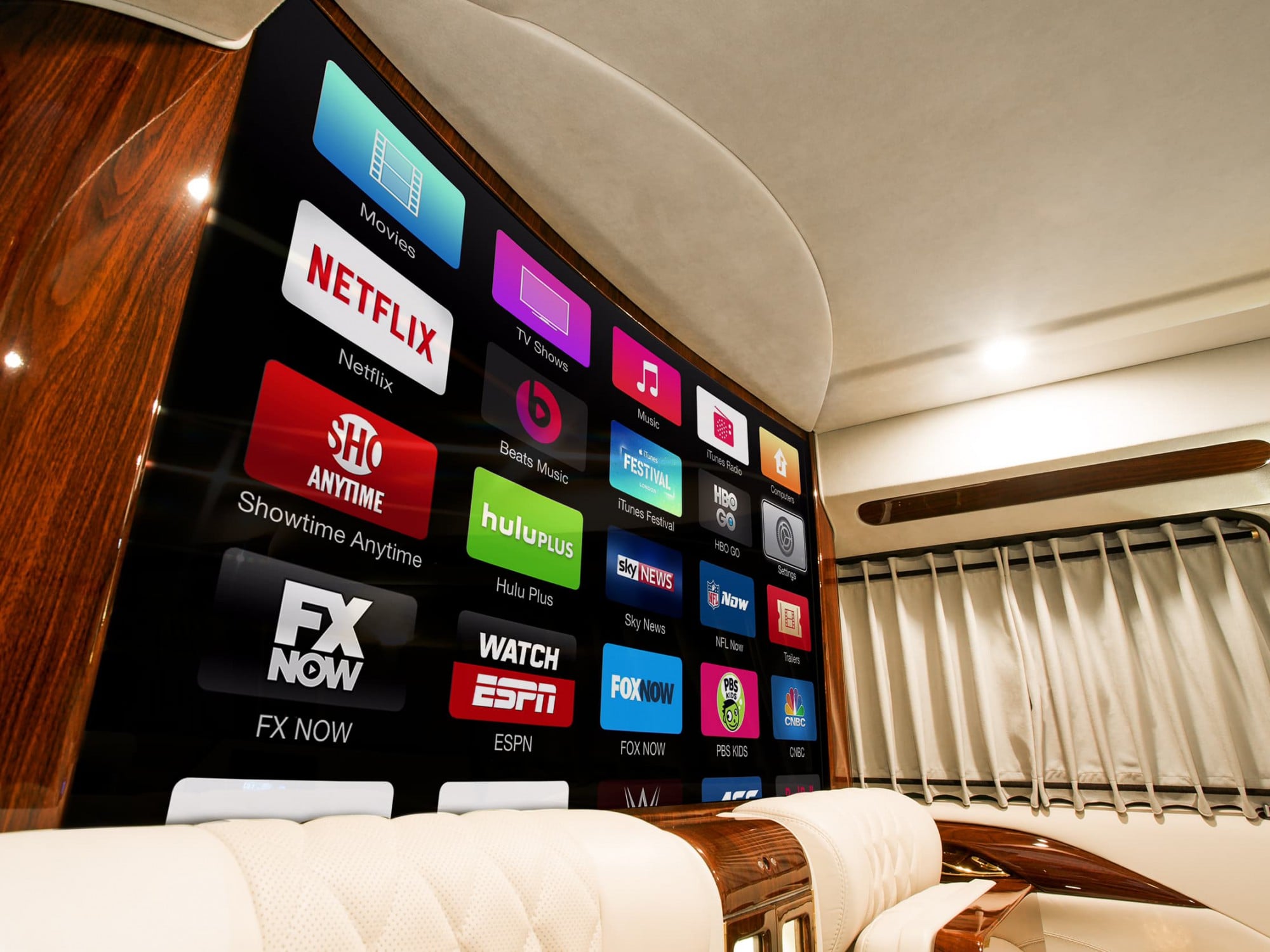 48" 4K technology curved smart UHD TV
Electronic Partition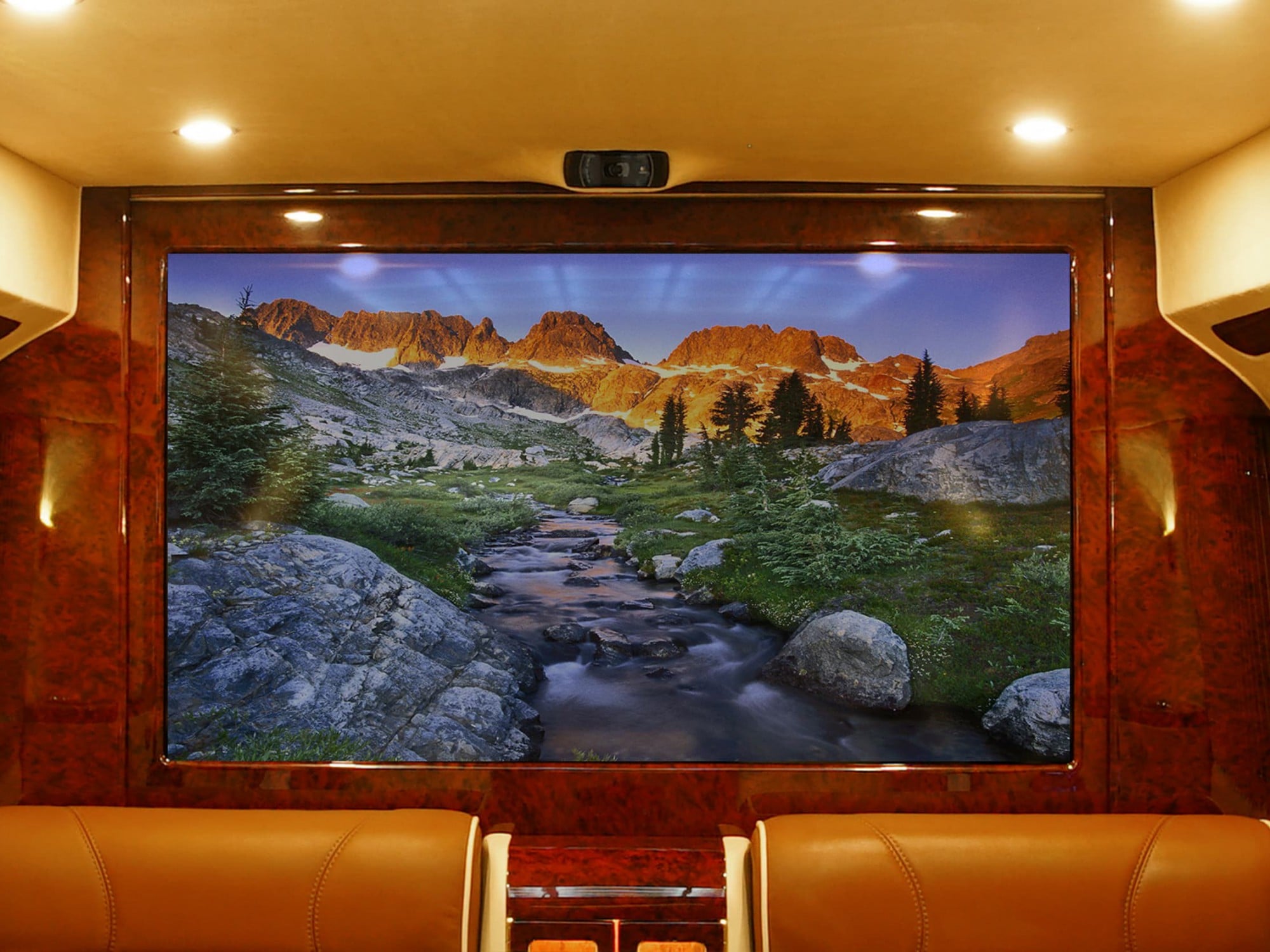 Electronic front privacy partition with 40" Samsung LED smart TV
Airline Tables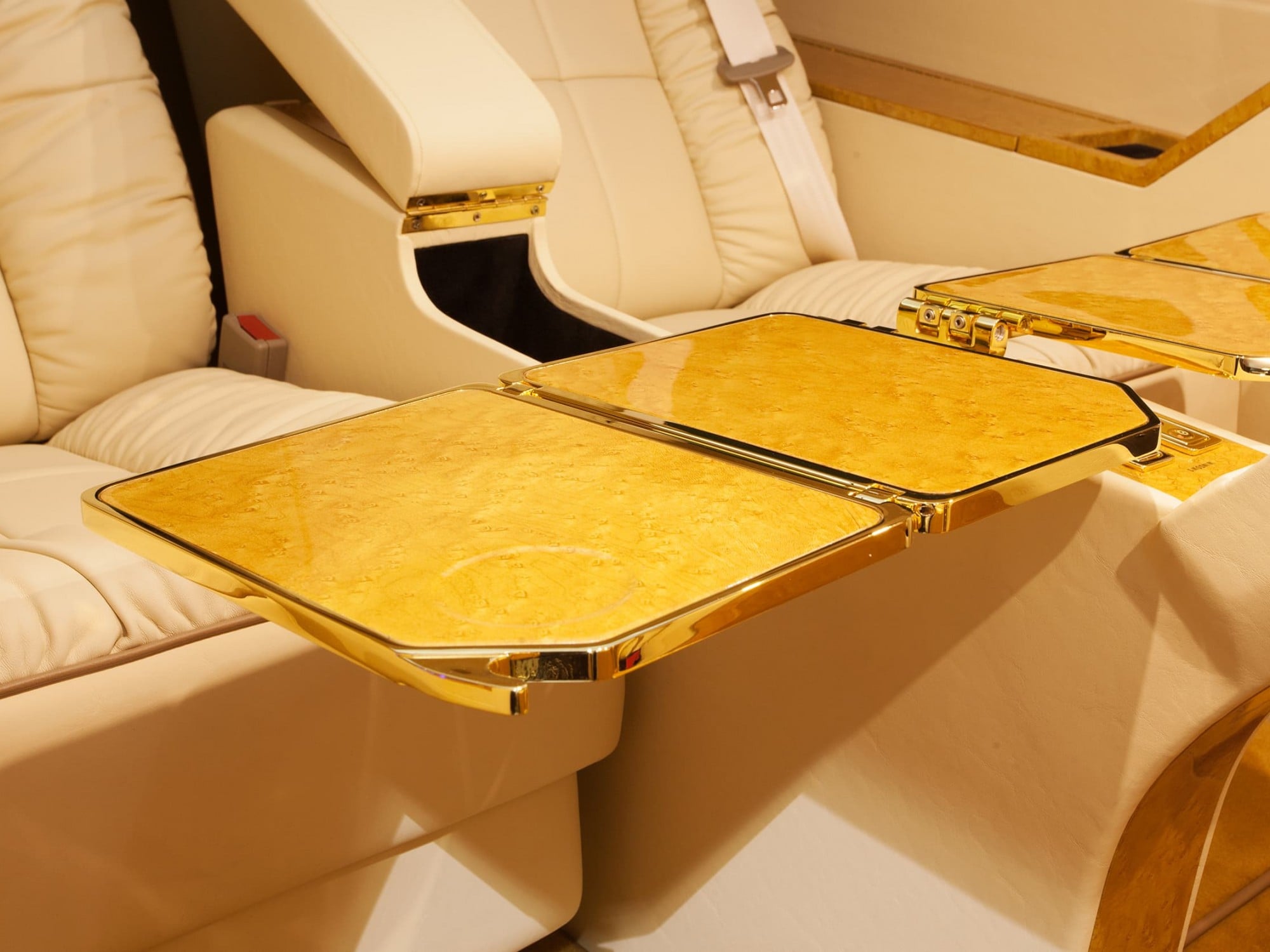 Executive folding airline tables.
iPad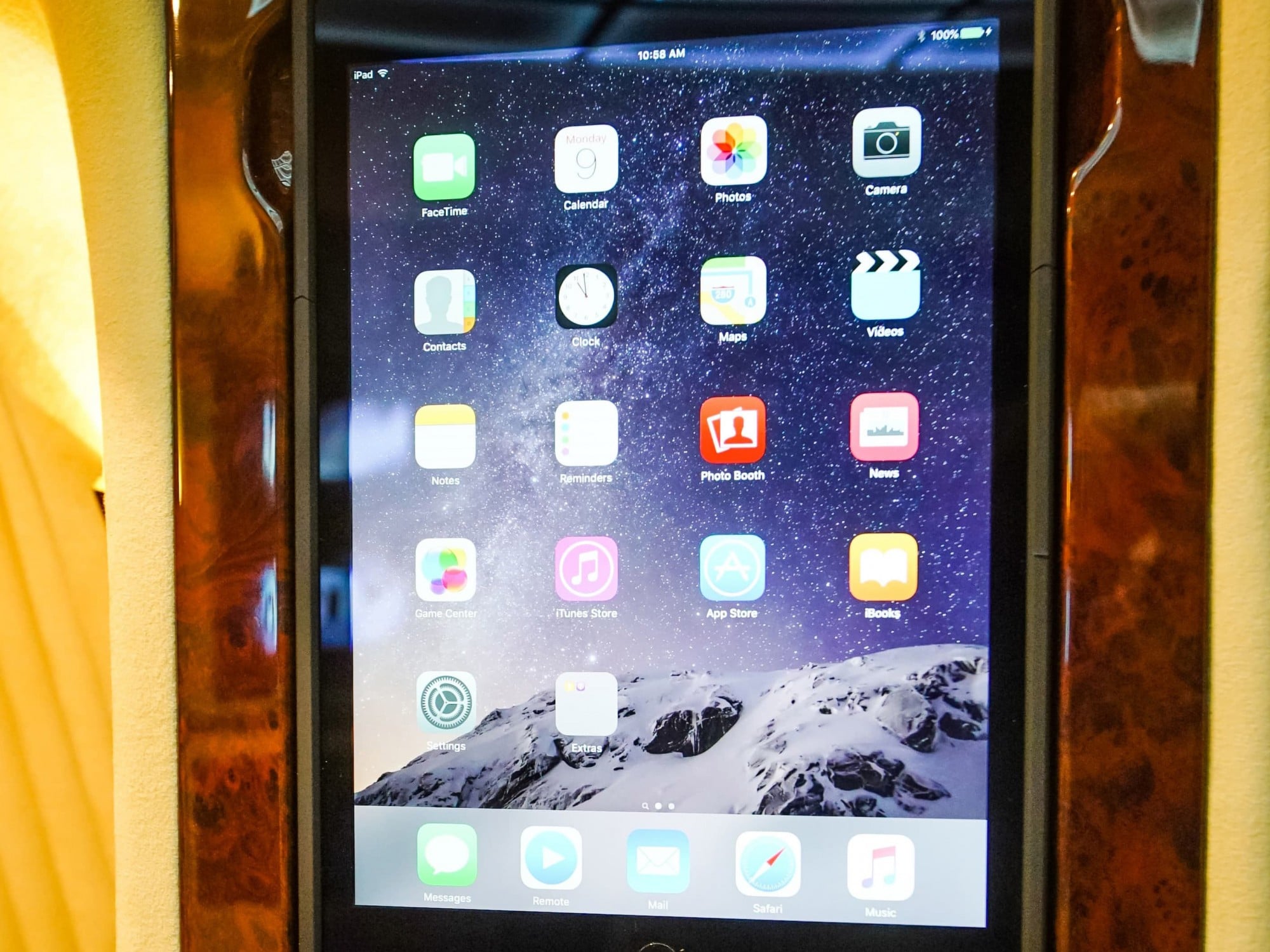 Apple iPad and docking station
The custom Yukon luxury conversion is breathtaking; with plush Italian leather seats, vibrant wood finish, custom raised ceiling, and ambient environment, you might forget you're not in a private jet.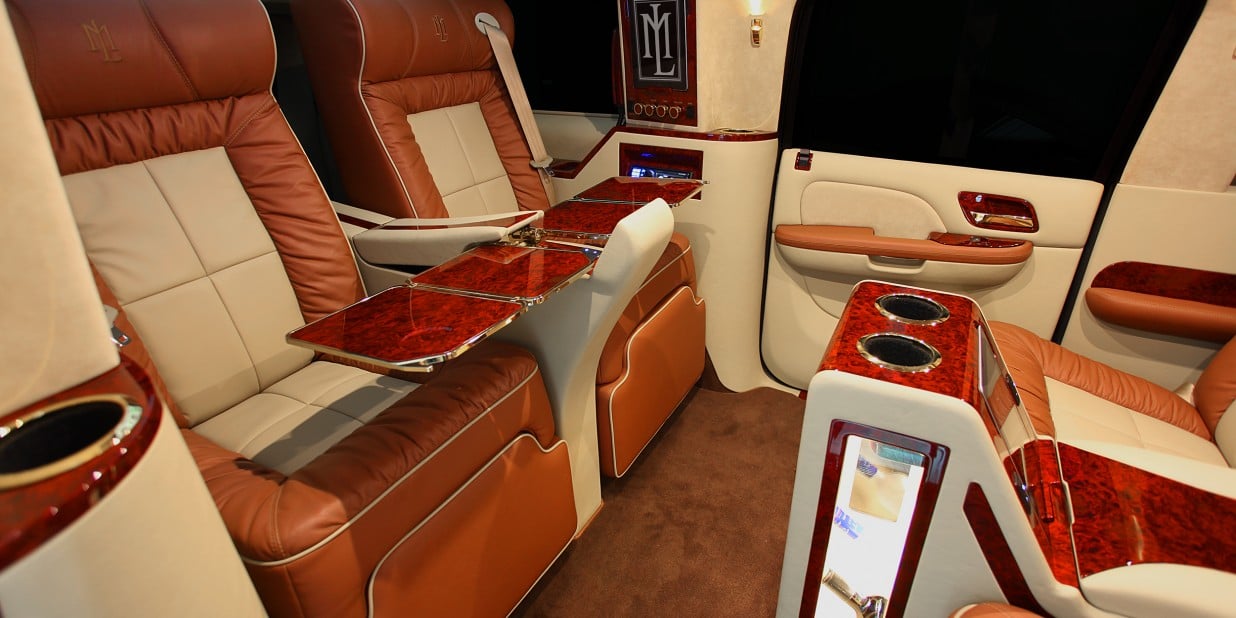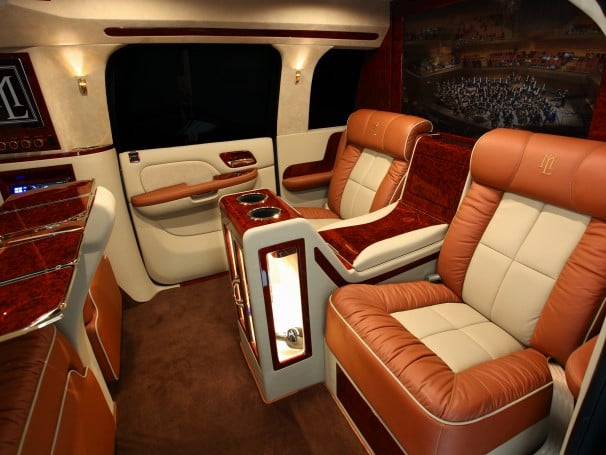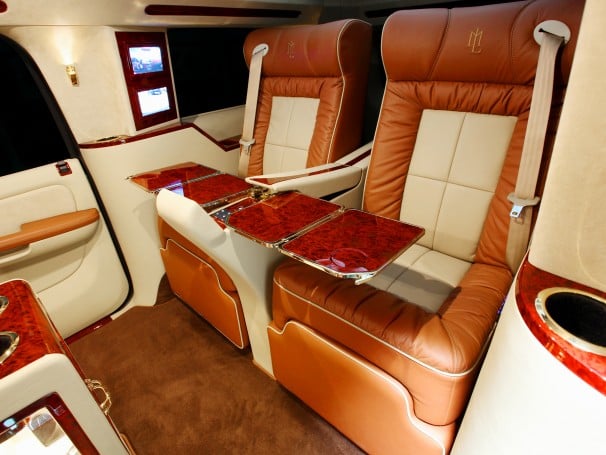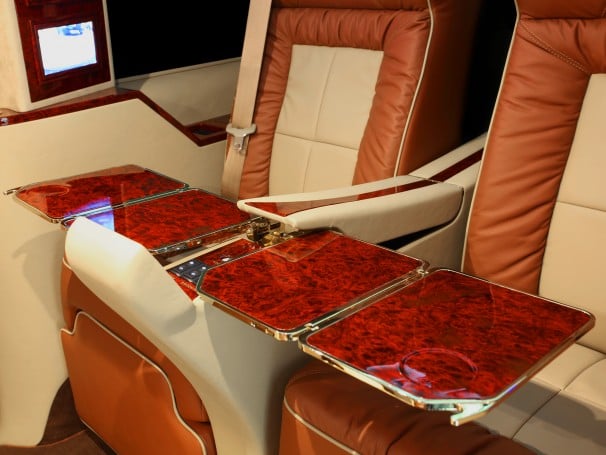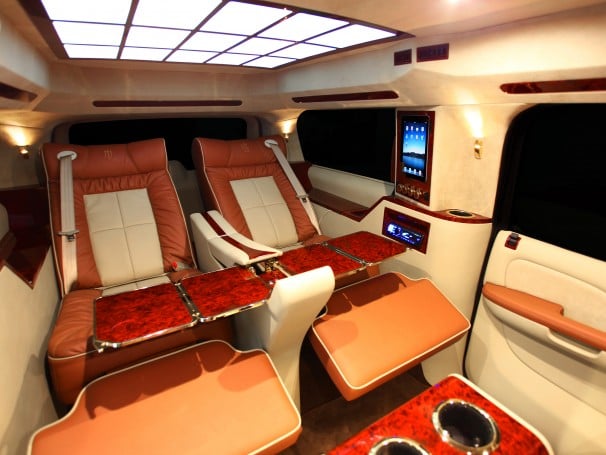 This four-passenger executive transport with suede-lined walls and gold plated accents is easy on the eyes and provides unmatched comfort. Depending on the number of passengers, the 3-way power jump seats (patent pending) can function as a footrest or as seats.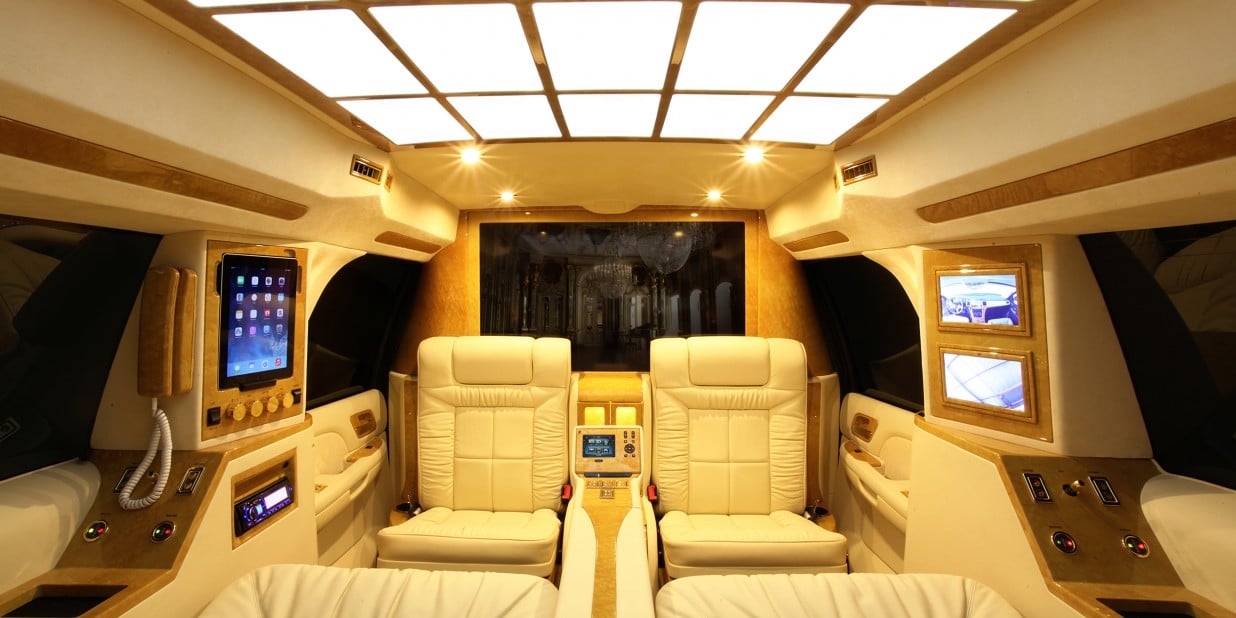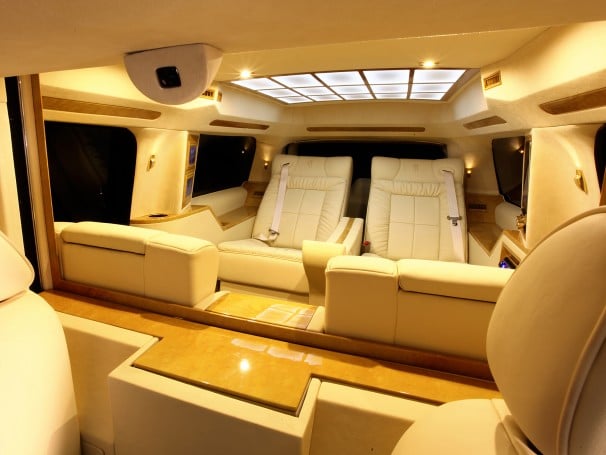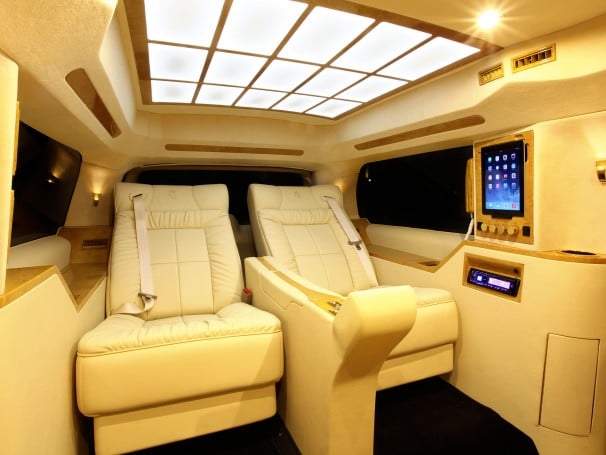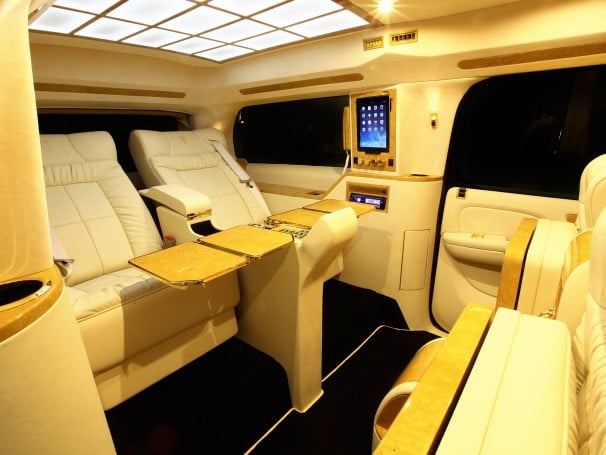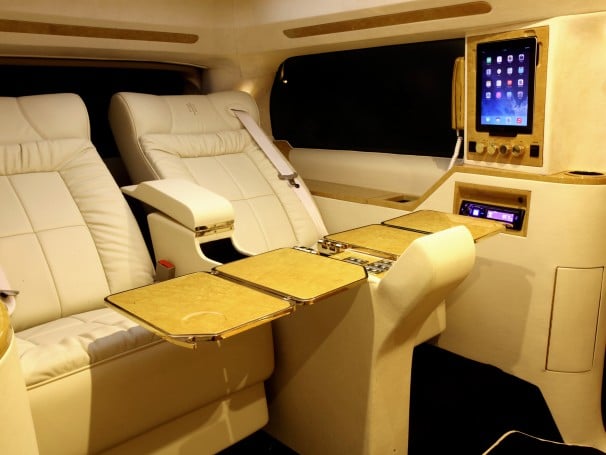 Security and custom luxury combine in our B6+ level armored luxury Suburban LT making sure it's occupants travel and arrive in comfort and safety. Luminescent Maybach style ceiling, front and rear security monitors, and power Lexani jump seats are just a few of the custom Suburban conversion interior touches that disguise the fact that you're actually traveling in a fully armored vehicle.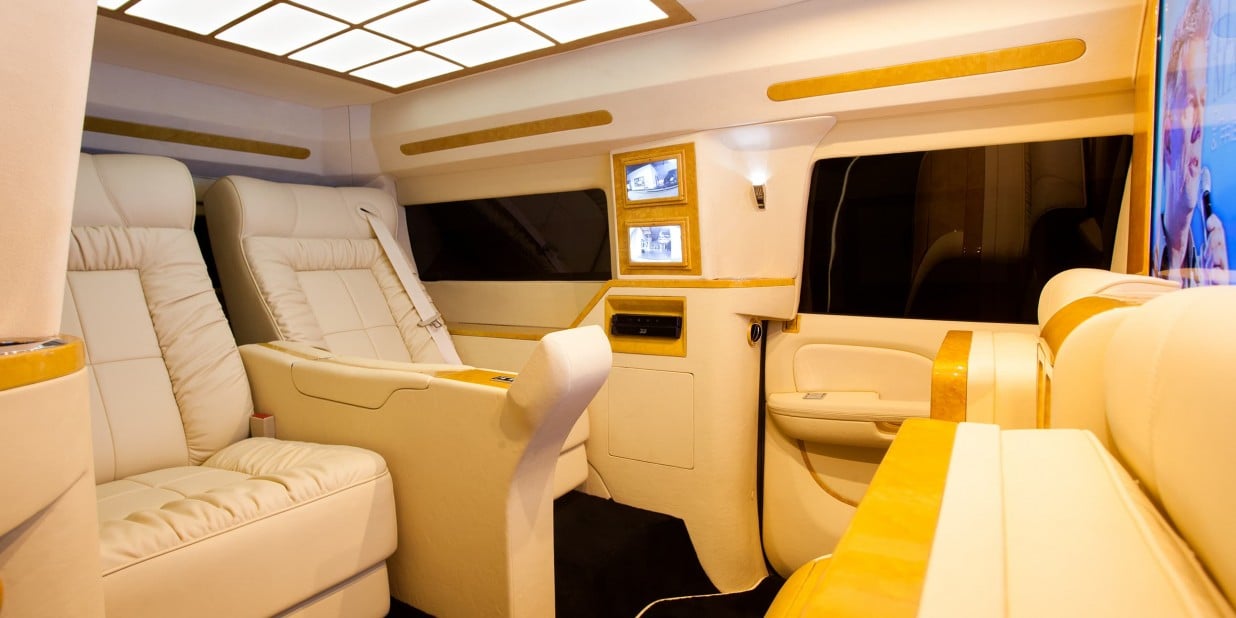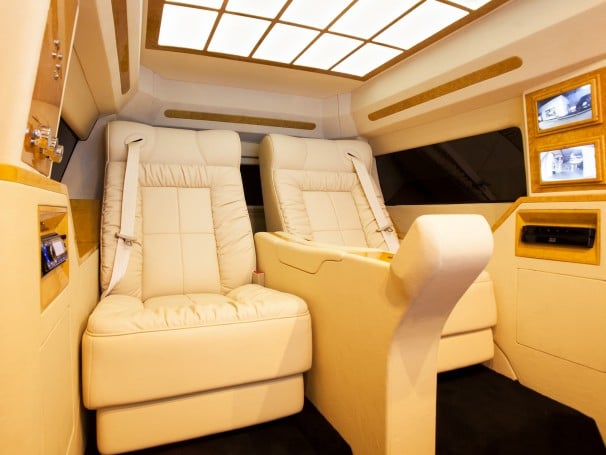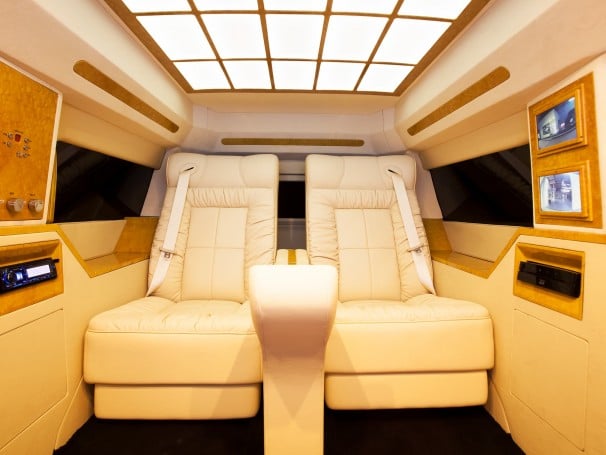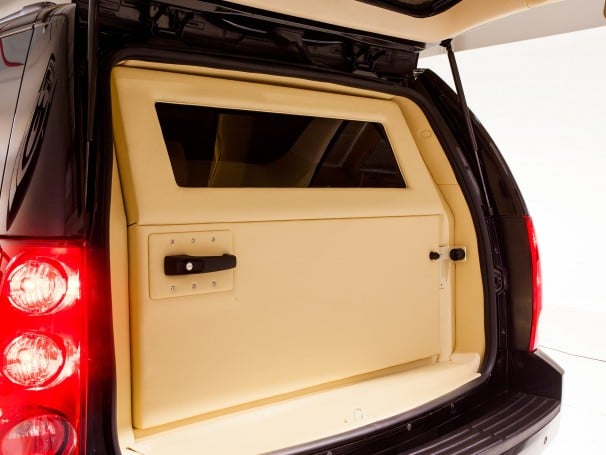 Two-person private VIP custom SUV featuring comforts such as; a 48-inch Samsung LED TV encapsulated by a rich walnut wood veneer electronic power partition. Full power Italian leather Captains seats surround the occupants boasting recline, foot rests, heat, and massage. Our Uniquely crafted handleless storage cabinet and beverage station conceals a biometric gun safe and business station.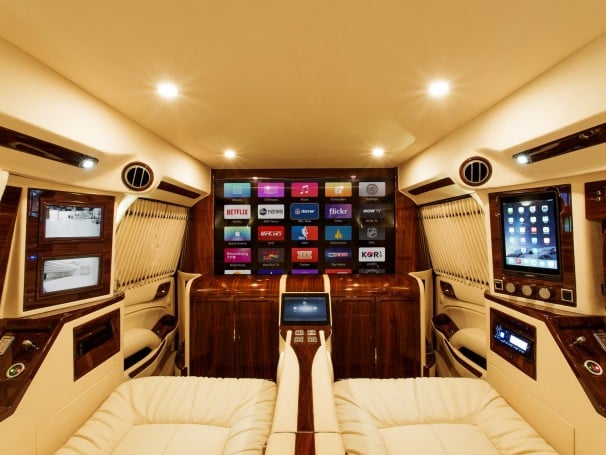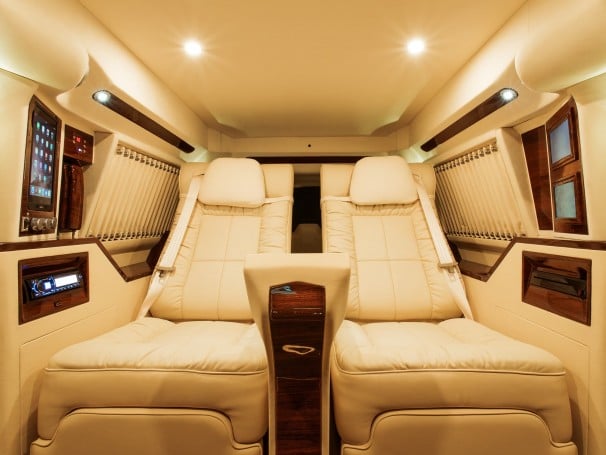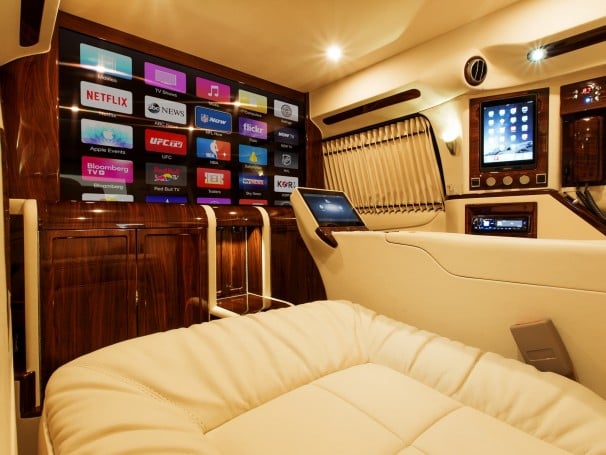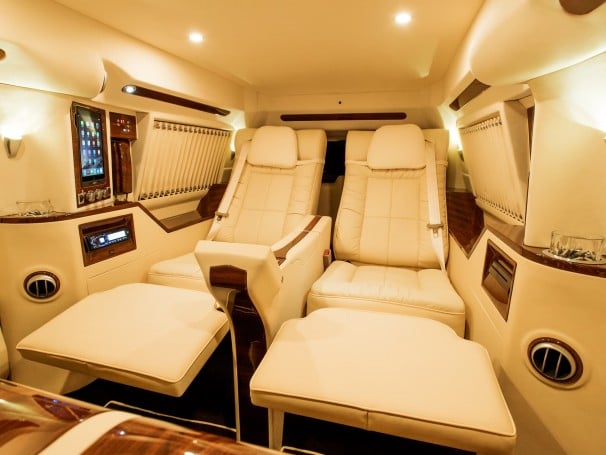 This intentionally understated Chevy Suburban LT four-wheel-drive model complete 40-inch body stretch was built to create an expansive executive interior look and feel inside this Suburban conversion. Italian leather seating trimmed in Ferrari Crema color with brushed aluminum and rich walnut wood amenities through out the cabin. Executive appointments include our one touch power partition with a 48 inch Smart Samsung LED TV, security cameras and monitors front and rear, power VIP window curtains, video conferencing, and much more. This is a luxury Suburban.