Lexani Motorcars
News, Articles and Updates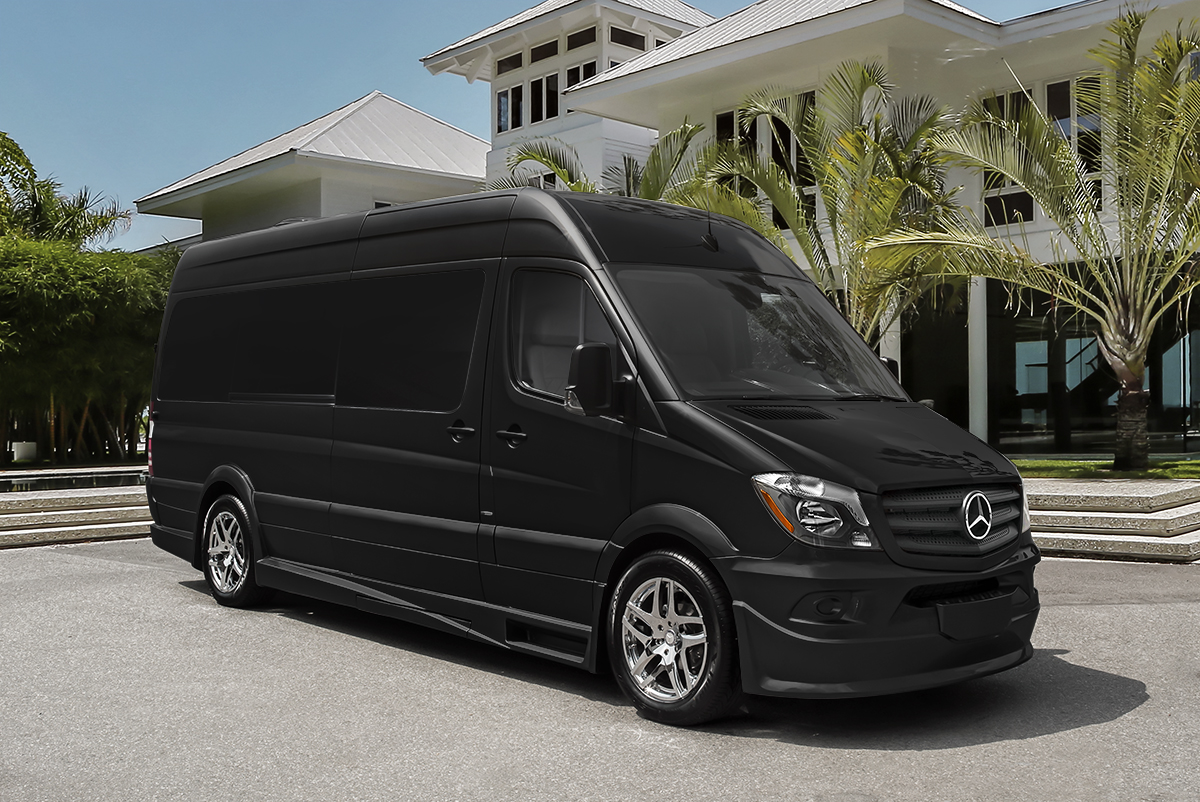 Our luxury Sprinter conversions are the height of elegance and functionality. When you step into an executive Sprinter, you'll be invited into a stress-free, opulent environment. It's the ultimate way to travel or commute. These custom luxury Sprinters come with all the amenities you could ever desire, and all the comfort and style you deserve. Every time you ride, you'll feel like a first-class passenger. Say goodbye to harsh lighting, boring hours in the car, and stopping at a gas station to use the bathroom. Our custom Sprinter vans have everything you need to be comfortable, productive, and stylish every time you travel.
For the Business Traveler
Do you have important business needs? A mobile office Sprinter will increase your productivity and impress your clients. Working from the road is difficult, and you need more than a few rows of seats in the back of a SUV and a laptop to be truly productive. When you ride in a mobile office Sprinter, you can make a cup of coffee and use the airline-style writing desk while sitting in a plush leather recliner. You can even participate in video conference calls, and you'll be sure to see the video clearly with power window shades and a 4k television.
Fun, Relaxation and Functionality
Have the time of your life in a luxury Sprinter conversion! Drink an espresso, take a video call, take a nap, or even watch a movie. Live your luxurious life onboard a custom Sprinter van. Stock the refrigerator with champagne and enjoy music from a custom sound system. Watch a movie from the giant privacy partition mounted 4k television, or convert the leather seats into a bed and take a nap. Don't waste valuable time riding in a boring vehicle, enjoy every minute of life by making the most of your travel time in a luxury Sprinter van.
Amenities and Customization
There a several luxury Sprinter vans to choose from, and even more customizations. Build the custom vehicle of your dreams with custom accents, technology, lighting, sound systems, security systems, and more. Most executive Sprinters come with kitchenettes, bathrooms, video conferencing, premium leather seating, airline-style writing tables, adjustable lighting, power window shades, 4k televisions, reclining chairs, state-of-the-art sound systems, and more. You can choose to customize your mobile office Sprinter with 24 karat gold, chrome, red Burl wood trim, Italian leather, suede, plush carpeting, and more.